AWARDS
Besides the Prof. Gianfranco Angelino Award for the
Best Poster Presentation we are proud to present the "Best Paper Award".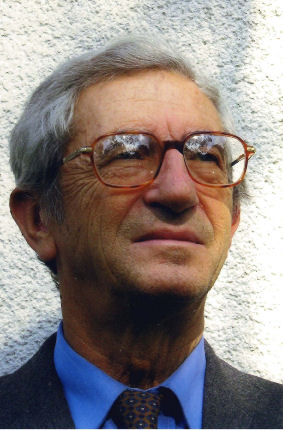 Best Paper Award


A selected international jury will judge all submitted papers orally presented.



Prof. Gianfranco Angelino award
The Prof. Gianfranco Angelino award will honor the merit of work conducted within the scope of research and development on ORC Power Systems technology. The prize is named after the friend and colleague Prof. Gianfranco Angelino, for his most important contribution to the development of ORC technology.
The scientific committee will select the recipient of the Award based on the examination of the posters displayed during the poster sessions and upon discussions with the author/authors present during the sessions.

Both prizes consist of € 2000,- and they will be accompanied by a certificate for each of the authors.

The winners of the Pro.f Gianfranco Angelino Award are:
CONTROL STRATEGIES FOR AUTOMOTIVE RANKINE SYSTEM EVALUATION USING A COSIMULATION PLATFORM
by

Abdelmajid Taklanti, Jin-Ming LIU, Regine Haller, Samy Hammi, Bertrand Nicolas, Yulia Glavatskaya and Mohamed Yahia

The winners of the Best Paper Awards are:
WATER-BASED RANKINE-CYCLE WASTE HEAT RECOVERY SYSTEMS FOR ENGINES: CHALLENGES AND OPPORTUNITIES
by
Gunnar Latz, Olof Erlandsson,Thomas Skåre, Arnaud Contet, Sven Andersson and Karin Munch